In an effort to eliminate all remaining wolf hybrids from Alaska, the Department of Board of Game in Alaska in 2002 tightened rules and made it illegal to own,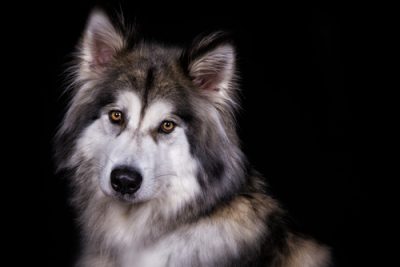 breed or sell a wolf hybrid in Alaska.
 The regulation, however, allows owners who currently own hybrids to keep them, provided that the animals are neutered, implanted with a microchip, licensed and vaccinated. The law also makes it illegal to advertise any animal for sale as a hybrid or wolf.
 Wildlife officials in Alaska are concerned that wolf hybrids may introduce disease or interbreed with purebred wolves in the wild.  Another concern is the unpredictable nature of these animals.
Visit the wolf-hybrid section of this website