Alabama 


Read about an incident in which a four-year-old killed by unrestrained German Shepherd mix in Tallahassee.
---
Alaska   


Dog bite news in Alaska forthcoming
---
Arizona   


Several noteworthy stories which include an incident in which a man bit the dog to break up a dog fight,  recent dog bite statistics, and how animal behavior expert opinion applies to dog bite law in Arizona.
---
Arkansas  



News about fatal dog attacks involving pit bulls and bull mastiffs and an incident in which an animal shelter lied to about the temperament of a pit bull to during the intake process.
---
California 

Dog bite news from San Diego, Little Rock, San Francisco and Santa Monica.  In addition, find out about why the  high dog bite rate in Southern California news about Cesar Milan, aka the "Dog Whisperer", troubles with the law.
---
Colorado    

Dogs in packs may present a grave danger to people they encounter particularly if they are and large size dog such as the great Dane.
---
Connecticut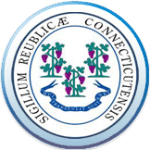 Read about an infamous chimpanzee attack by a chimp named Travis – a well-publicized incident having clear implication for strict liability laws as it pertains to animals in Connecticut.
---
Florid
a  
Read about dog bite statistics, fatal dog attacks, and large jury verdicts for dog bite injury in Florida.
---
Georgia 

News about an award for punitive damages in the amount of $36 million along with stories about  several incidences of fatal dog attacks, one involving a pack of unrestrained dogs, in Georgia.
---
Hawaii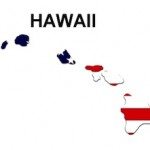 $500,000 for punitive damages was awarded to a dog bite victim attacked by a Rottweiler in Kahala.
---
Idaho   

Dog bite news for the state of Idaho forthcoming.
---
Illinois  

 $1.1 million record settlement for teenager attack by a bull mastiff.
---
Indiana  

Read about  dog bite statistics for the state of Indiana published by State Farm insurance Company for 2012
---
Iowa  

Read about an appellate decision addressing strict liability for dog bites in the state of Iowa.
---
Kansas   
---
Louisiana  
---
Maryland   
---
Michigan  
---
Minnesota   
---
Mississippi  
---
Missouri    
---
Massachusetts    
---
Nebraska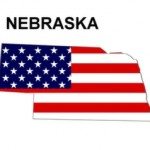 ---
Nevada   
---
New Jersey   
---
New Mexico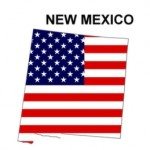 ---
New York   
---
North Carolina   
---
Ohio   
---
Oklahoma   
---
Oregon    
---
Pennsylvania   
---
South Carolina   
---
Tennessee   
---
Texas   
---
Utah   
---
Vermont   
---
Virginia    
---
Washington   
---
West Virginia   
---
Wisconsin   
---
Wyoming