More people sustain serious dog bite injury and dogs kill more people  in California and Texas than in any state in the United States. Through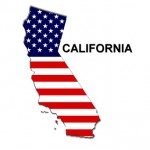 September, 2013, there have been at least four dog bite fatalities  in California.
The most recent incident took the life of a two-year-old boy in Colton, California.   He was killed by a pack of five pit bull mix dogs owned by the his grandmother.  According to some new sources, the toddler climbed  through a window into the backyard where he was attacked by at least five dogs, all identified as being a pit bull mixes.  At the time of the incident,  that is not clear if the toddler was visiting his 42-year-old grandmother and other family members, or even if he lived permanently at that location.
At the time of the incident, the toddler was being cared for by his 23-year-old uncle. The toddler went missing in the late afternoon of September 24, 2013, and family members started a frantic search.  After about 20 minutes,  the toddler was found in the backyard with severe dog bite injuries to his upper extremities. He was taken to the hospital and died shortly thereafter.  Soon after, the uncle and grandmother were arrested on suspicion of child endangerment, and  now could face murder charges. As of this posting, the investigations into this dog bite fatality continues.
A relative of the family said there were never any problems with the dogs, and said the dogs were not aggressive.  A neighbor also confirmed that the dogs were not aggressive by nature,  but he had previously filed the complaint about their barking and the stench from defecation left in the backyard during the summer months.
Colton is located in San Bernardino County in Southern California.  This area of the country has seen its share of fatal dog attacks, one recent one happening in Antelope Valley.  in this instance, which happened in May 2013, a pack of pit bulls killed a 63-year-old lady taking a morning walk in Little Rock.  Sections of the Antelope Valley are desert-like, which likely makes it conducive for dogs to join in packs. Packs of dogs may be extremely dangerous, particularly when they are hungry. Dogs joined in packs are prone to kill people or other animals for predatory or territorial reasons.   However, this contrasts with the  current incident under review.   Here, based on the information currently available, it is uncertain why these pit bull type dogs attacked and killed the toddler.

_______
California dog bite expert, Richard Polsky, PhD welcomes inquiries from California attorneys involved in dog bite litigation. Dr. Polsky provides expert witness services nationwide.   Dr. Polsky served as animal behavior expert for the defense in the San Francisco dog mauling.