Fatal dog bites inflicted by boxers are rare occurrences. Nevertheless, the potential for fatal dog attacks by a boxer exists provided the circumstances are present to make a dog bite fatality likely.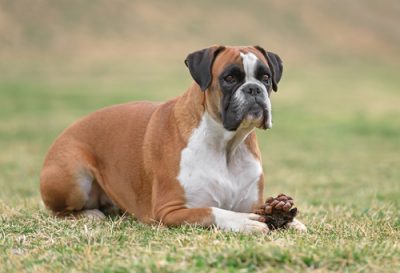 In this post, I render opinions from the perspective of an animal behavior expert witness who has testified in several high profile dog bite cases in which a human has been killed. The fact pattern in most fatal dog attack incidences are usually pretty consistent. Namely, a pit bull type dog inflicting multiple severe bites to an elderly defenseless person or young child alone at the time of the attack. Annually in the United States about 30-40 people are killed by dogs, and a disproportional number of fatalities occur in Texas. Often the circumstances are such that the subject dog(s), have a history of aggression to humans, and escape happens from the property where the dog is kept. The nearby victim (i.e. walking past the property), is attack and killed for reasons related to the "territory" of the dog
Below, I report on a fatal dog bite incident that occurred in October 2020 in a trailer park in Greenville, County South Carolina. The circumstances in this fatal dog bite incident, at least from my perspective in animal behavior, was rather unusual.
Specifically, based on the news reports, the victim, a 52-year-old lady, was playing with her two adult boxer dogs. Suddenly, the owner apparently lost control of the play session. The play escalated into serious aggression and her boxers started mauling her arms. According to a witness, one boxer had a hold of one arm and was eating it and the other boxer seized the other arm. Neighbors quickly came to the aid of the victim but the attack was difficult to stop. The dogs were hit with an ax which stopped  the attack. The victim died later from blood loss.
Not much is known or documented in the animal behavior scientific literature about the different style of play owners adopt with their dogs. Obviously some types of owner-dog play are rather innocuous such as have a dog fetch a ball or perhaps for dome dogs tug-of-war. However, according to witness reports in this incident, the victim was wrestling with her dogs, and I suspect this type of "aggressive" play aroused the dog sufficiently which in turn change the dog's motivation from one which governs play to a motivation akin to fear aggression. People who knew the victim said she regularly wrestled with the dogs and she allowed them to chew on her arms during play sessions.  Anecdotal observations of play in dogs suggests that occasionally rough play may suddenly make some aggressively prone dogs  truly "aggressive", but scientific evidence is lacking to support this belief.
______
Richard Polsky, Ph.D. is an animal behavior expert witness, who has qualified in court in South Carolina. He welcomes inquiries from attorneys in South Carolina, both plaintiff and defense.