An integrated group of pit bull type dogs living in a household  may pose the risk of engaging in a fatal dog bite attack to household residents. This is especially true if the dogs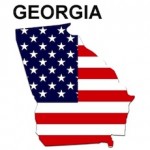 in question lacked early socialization and obedience training, and where kept in a manner conducive to group facilitation of behavior between the dogs. Fatal dog bite attack on owners and household residents, including toddlers and children, have occurred with similar fact patterns.
A case in point is the March 2013 fatal dog attack by a pack of seven household pit bull dogs on a two-year-old toddler in Ellabell, Georgia. The pack of dogs consisted of the mother and six adult siblings. The grandmother inside the house heard the dogs barking and looked outside and saw the dogs dragging the girl across the yard. According to online news reports, the toddler crawled unnoticed through a doggie door. Her 15-year-old brother was in charge of watching the girl when the family was napping. The shoes, diaper, and clothing were stripped from the girl. Family members report that the dogs were kept as pets, and had no history of attacking humans, and that the toddler played with the dogs, even cuddling with them while watching TV.
Details of the case are not known at the time of this posting, but they likely will be discovered since the 18-year-old mother is now facing child neglect charges.