The largest settlement for a dog bite injury case on record in Illinois was recently obtained by the plaintiff from American Family Insurance Company. American Family, a major underwriter of homeowner policies in the Western United States, settled the case if for $1.12 million in July 2013. The lawsuit stems from a vicious attack by bull mastiff on a 15-year-old boy.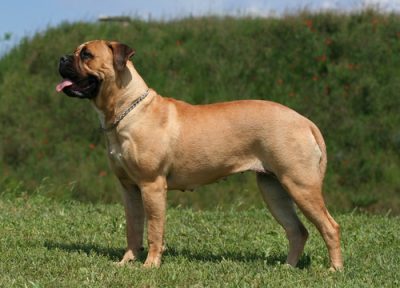 In this incident, the boy was attacked by a 120-pound male bull mastiff named Kong, in Zion, Illinois in 2011. The incident happened when Kong escaped from a chain-link enclosure and attacked the boy riding a bicycle.
The attack was vicious: it lasted for about 10 minutes. Witnesses say that the dog refused to let go. The method in which the attack was stopped was rather clever: a lit cigarette placed on the nose of the dog. The boy sustained punctures and lacerations to his scalp, shoulder, right arm, buttocks, and suffered significant psychological trauma. He was hospitalized for a week.
When a powerful dog is "locked" onto the body of a victim and shaking the victim, as in this instance, then any means of stopping the attack, including gunshot, is probably justified. Gunshot, however, must be used with great caution, and only used after all reasonable methods of stopping the attack have been tried. I mention this because I know of several well-publicized cases, one in Denver and another in Los Angeles, in which police officers felt justified in shooting an aggressive dog when other lesser types of force probably should have been used. I believe some cops are trigger-happy in their reaction to dogs and overreact in situations where they encounter an aggressive dog, particularly if the dog looks like a pit bull.
Kong had a history of violence towards people. He had previously bitten one person and had been reported to animal control on about eight occasions before the incident. The website of the attorney representing the boy notes the previous settlements for dog bite cases in Illinois ranged from about $400,000-$835,000. Hence, this settlement for $1.1 million represents a record.
Bull mastiffs have been implicated in a number of serious dog bite attacks and fatalities on people in recent years.  Males, most often are the gender involved in serious dog bite attacks on people. an adult male bull mastiff is massive: Typical weight is about 150 pounds. Not surprisingly, the breed is being increasingly used as a guard dog or "territorial protector" by many. Some bull mastiffs, particularly those who are not properly trained or socialized, not neutered, obtained from poor breeding lines, chained for long periods, and of the male gender, can be extremely dangerous and difficult to control by the average dog owner. Similar dangers, and other documented serious dog bite attacks and fatalities on people, exist with other mastiff breeds, such as the Cane Corso and the Presa Canario.   Generally speaking, Mastiff breeds, particularly if the dog is a male, generally are challenging for a first-time dog owner.  One exception is the English Mastiff, a large but gentle breed.
Other news about dog attacks in Illinois can be found elsewhere on this website.
Read more about dog bite law in Illinois, dog bite settlements and the potentially dangerous nature of bull mastiffs