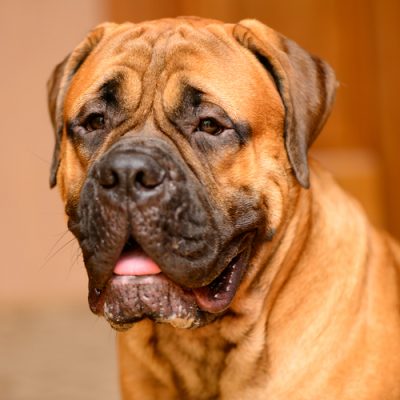 Bull mastiffs have inflicted fatal dog bites to people at relatively high rates in the last five years.  I have reported five fatal dog attacks by bull mastiffs:  a fatal dog attack in Slavonia in 2010,  a 2012 fatality in Oklahoma, another in Arkansas in 2013, another in Texas in 2014, and yet another in Ohio in 2014 by a mastiff mix.  A teenager was awarded $1.1 million as a result of a vicious bull mastiff attack in an incident in Illinois.
Fatality in Paterson, N.J.
Another incident happened in Patterson, New Jersey on March 1, 2014. In this incident, the victim was walking with another boy on the sidewalk in a residential neighborhood of single-family homes. The dog, who had view of the street from behind a chain-link gate, escaped the yard (reportedly by jumping over the fence), approached the boys, and then the boys ran away from the dog in different directions. One boy was bit in the hand, and the dog chased the other boy, caught him, and then killed him. He was reported missing by his parents when he failed to return home. Hours later his body was found near a creek bed.
News stories reported that the dog weighed 115 lbs. However, the dog may have weighed more than this. Average weight for males of this breed is between 140 – 150 pounds. Adult bull mastiffs are exceptionally powerful and strong, and some individuals may be extremely dangerous in certain circumstances, particularly near their territory.
Neighbors knew this dog. Some said the dog frequently barked from behind the fence and he acted viciously. Neighbors feared the dog and they avoided the property. Some said that the owner was also afraid of his own dog.  Another resident said that the dog had previously tried to attack her and her six-year-old grandson. Another neighbor stated that children previously provoked the dog.
Although this dog was apparently well-known, animal control in Patterson allege that they had never received complaints about the dog. The extent to which this is true should be investigated. Animal control functions to protect the public from dangerous dogs, and if they knew this dog, then they should have immediately removed the dog from the property. After the incident, animal control took the dog and euthanized it, however.
The circumstances in which this incident happened are common to many fatal dog attacks. Namely, a dog with a history of aggressive behavior is kept in an enclosed yard and escapes, and then attacks a person walking near his territorial.  From an animal behavior perspective, this is understandable, but nevertheless totally unacceptable.
The owner of the dog must have known about the dangerous tendencies in his dog, but  permitted this bull mastiff to remain on his property. Perhaps he wanted to keep the dog for protection? If he did, then this came at the expense of public safety. Tragically, a boy lost his life in an incident that could have been easily avoided.