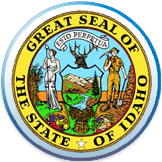 Animal behavior specialist, Richard Polsky, Ph.D. provide services as a dog bite expert witness for attorneys in Idaho. Expert services include but are not limited to property and dog inspections, report writing, deposition testimony and travel to Idaho for trial testimony when required.
Idaho, unlike other states like California and Arizona, or Michigan is not a "strict liability" state for dog bites. Hence, common law theory or negligence is used to determine liability in dog bite cases.
Dr. Polsky's job as an expert witness consists in part  consists of reviewing evidence about the foreseeability of the dog bite incident and in determining if the dog's owner possessed sufficient knowledge to know about the dog's dangerous nature. Issues pertaining to negligence, such as how the dog was managed or kept, are also addressed. Finally, issues pertaining to standard of care issues and whether the dog was provoked are also addressed as it pertains to the fact pattern of the case.
Dr. Polsky has served as an expert for Idaho attorneys on about 1/2 dozen occasions, and he has given deposition testimony in Idaho.  Testimonials from attorneys who have used the services of Dr. Polsky appear elsewhere on this website.