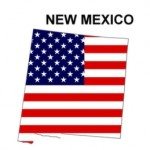 Cyclists training in remote areas may encounter packs of dogs, and they need to be aware of the dangers of dog bite attack.
An example of the danger cyclists face happened in Valencia County, New Mexico in April, 2012.  In this incident, 3 dogs attacked an endurance cyclist on his bike during a training session. The dogs escaped from a yard, and were identified as a Labrador mix, boxer mix and a pit bull. The victim sustained puncture wounds under his arms and on his shoulder, and part of his scalp was also removed.  Online news reports state that the victim heard a big rip when he fell off his bike, and realize that his scalp was being ripped from his head.
Dog bite incidences like this are quite common in that moving objects like bicycles, motorcycles, and skateboards trigger predatory tendencies in a dog, thereby prompting a dog to attack.  The chances of predatory attack happening is greater if a cyclist encounters a pack of dogs.  Experts advised that cyclists stay in groups rather than riding alone to reduce the chances of dog bite attack.