Dog bite injuries inflicted on children have long been recognized as a serious public health problem. Moreover, despite many efforts at dog bite prevention and education aimed mainly at children, the frequency at which children are attacked and bitten by dogs remain at alarmingly high rates. In this post, I will briefly review some studies on this topic from my perspective in animal behavior.  Occasionally, I rely on these statistical findings as dog bite expert witness.[1]Richard H Polsky Ph.D. provides dog bite expert witness services to attorneys handling cases involving children who have been attacked and bitten by a dog. Dr. Polsky resides in Los Angeles and … Continue reading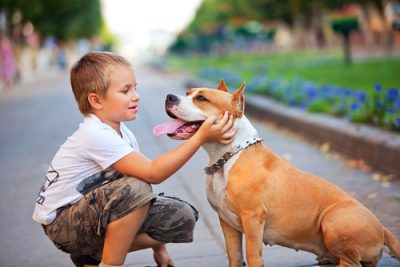 Dog Bite on Child Statistics: Relevant Studies
Some researchers have characterized the dog bite problem in the United States as an epidemic. [2]Harris. D. et. al. Dog bites – an unrecognized epidemic. Bull. New York Acad. Med. 1974, 50, 981–1000. In the United States, approximately 4.5 million people are bitten by dogs each year. About 17 to 18% of dog bite injuries receive medical attention, and around 1 to 2% of bite injuries require hospitalization of victims. Dog bite-related injuries comprise 0.4 to 1.5% of emergency department visits,1.2% of surgical cases seen in emergency departments, and 0.3 to 1% of emergency room visits by pediatric patients. Approximately 3.6% of emergency department visits by male children between 5 and 9 years old are dog bite-related. [3]Overall K., Love M. Dog bites to humans – demography, epidemiology, injury and risk J. Am. Vet. Med. Assoc. 2001, 218, 1923-1934.
Many studies have shown that children, especially boys aged 5–9 years, are much more likely to be bitten by dogs than adults. From 2005 to 2009, the estimated average annual injury rate of non- fatal dog bites treated in emergency room departments was 107.2 per 100,000 population, with boys accounting for 53% of these injuries. [4]Quirk J. Non-fatal dog bite injuries in the U.S.A., 2005-2009. Public Health Reports 2012,126,300-302.
By the age of 12, more than half of the children in the USA are reported to have been bitten by a dog. Other findings show that the likelihood of a child in the USA being bitten by a dog in their lifetime is around 50% and approximately 80% of severe dog bites in children involve the head and neck. (Calkins CM, Bensard DD, Partrick DA, Karrer FM. Life-threatening dog attacks: a devastating combination of penetrating and blunt injuries. J Pediatric Surgery 2001;36(8):1115–1117 ))
In one large-scale study, an analysis of pediatric dog bite injuries over a ten-year period was undertaken. A total of 6308 children, identified as a victim of a dog bite attack, were studied. Findings showed that the average age of a child at the time of the incident was about six years. Most bites were to the head and neck of the child. 50% of the victims underwent some medical procedure, 31% had an invasive surgical procedure, and 5.1% of the children required skin grafts or flaps. The authors concluded, "dog bites are a common cause of pediatric injuries and are a significant burden on families and the health care system." [5]An epidemiological analysis of pediatric dog bite injuries over a decade. J. Cook, et.al. 2020 J Surgical Research 2020, 246, 231-235.
In another study, records for 6323 hospital admissions for a dog bite injury were analyzed. The mean age of a victim was 6.63 years. Almost one third underwent a surgical procedure. Open wounds of the head, neck, and trunk were the most common and decreased in prevalence with increasing age. Open wounds of the extremities were second most common, and the prevalence increased with increasing age. Children less than ten years of age, were three times more likely to be hospitalized when compared with children older than 11 years. [6]McLoughlin R. et.al. Hospitalizations for pediatric dog bite injuries in the United States. J Pediatr Surg. 2020, 55, 1128-1233
Another study limited the analysis to just facial dog bites in children rather than dog bites inflicted on the entire body. The medical charts of 593 victims were reviewed from the Children's Hospital in Denver, Colorado. Generally, findings in this study were consistent with results from other studies when the analysis was done on injuries of the head and neck. However, in this study, researchers scrutinized only facial injuries and found that victims with dog bites to the face were younger. Namely, about 68% of the facial bites happened in children less than five years of age. The authors concluded "Younger children are more prone to injuries to the face due to their smaller stature which is on the same level as dogs, their relatively large head size compared with their body, and their lack of understanding and fear of dogs leading them to bring their faces within an intimate and threatening distance from the dog. (Chen,H. et al. Analysis of Pediatric Facial Dog Bites. Trauma Reconstruction 2013, 6, 225–232.))
Conclusions
To summarize from this brief but representative review of the literature about dog bites on children:
Children are frequently the victims of a dog attack
Children less than 10 years of age are more likely to be bitten by a dog than older children
Boys are more likely to be bitten than girls
The most common dog bite wounds children sustain are open wounds to the head, neck and face which required an invasive surgical procedures to repair
Dog bite prevention steps as they pertain to children can be found elsewhere on this website.
Further reading about dog bites on child
Footnotes

↑

1
Richard H Polsky Ph.D. provides dog bite expert witness services to attorneys handling cases involving children who have been attacked and bitten by a dog. Dr. Polsky resides in Los Angeles and welcomes inquiries from attorneys.

↑

2
Harris. D. et. al. Dog bites – an unrecognized epidemic. Bull. New York Acad. Med. 1974, 50, 981–1000.

↑

3
Overall K., Love M. Dog bites to humans – demography, epidemiology, injury and risk J. Am. Vet. Med. Assoc. 2001, 218, 1923-1934.

↑

4
Quirk J. Non-fatal dog bite injuries in the U.S.A., 2005-2009. Public Health Reports 2012,126,300-302.

↑

5
An epidemiological analysis of pediatric dog bite injuries over a decade. J. Cook, et.al. 2020 J Surgical Research 2020, 246, 231-235.

↑

6
McLoughlin R. et.al. Hospitalizations for pediatric dog bite injuries in the United States. J Pediatr Surg. 2020, 55, 1128-1233